I visited New York a month ago or so.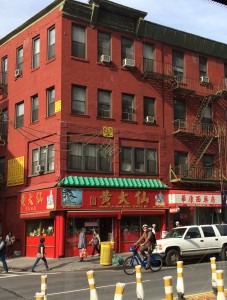 What's amazing is that your hear so many languages and people from different parts of the world there.
Not only are there tourists coming from all over the world, but a lot of people have found their home there. New York City is home, for instance, to the largest population of overseas Chinese outside of Asia.
I took the photo at the right in Chinatown, where you could hardly see any text in English.
While Chinatown is in the South-East of Manhattan Island, the largest concentration of Hispanics is in the north, as seen on the map.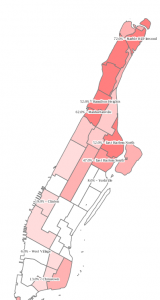 Links: