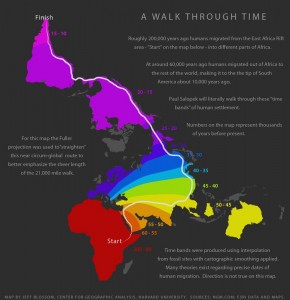 Roughly 200,000 years ago the humans migrated from Africa. And 10,000 years ago they reached the outmost parts of their origin.
With this timespan in mind, the languages that are covered on Verbix website(s) weren't even born when the humans already had travelled around the globe.
It would be fascinating to know what and how they spoke.